F2F Meeting, 10th-12th of November 2021
November 10, 2021 @ 09:00

-

November 12, 2021 @ 18:00

CET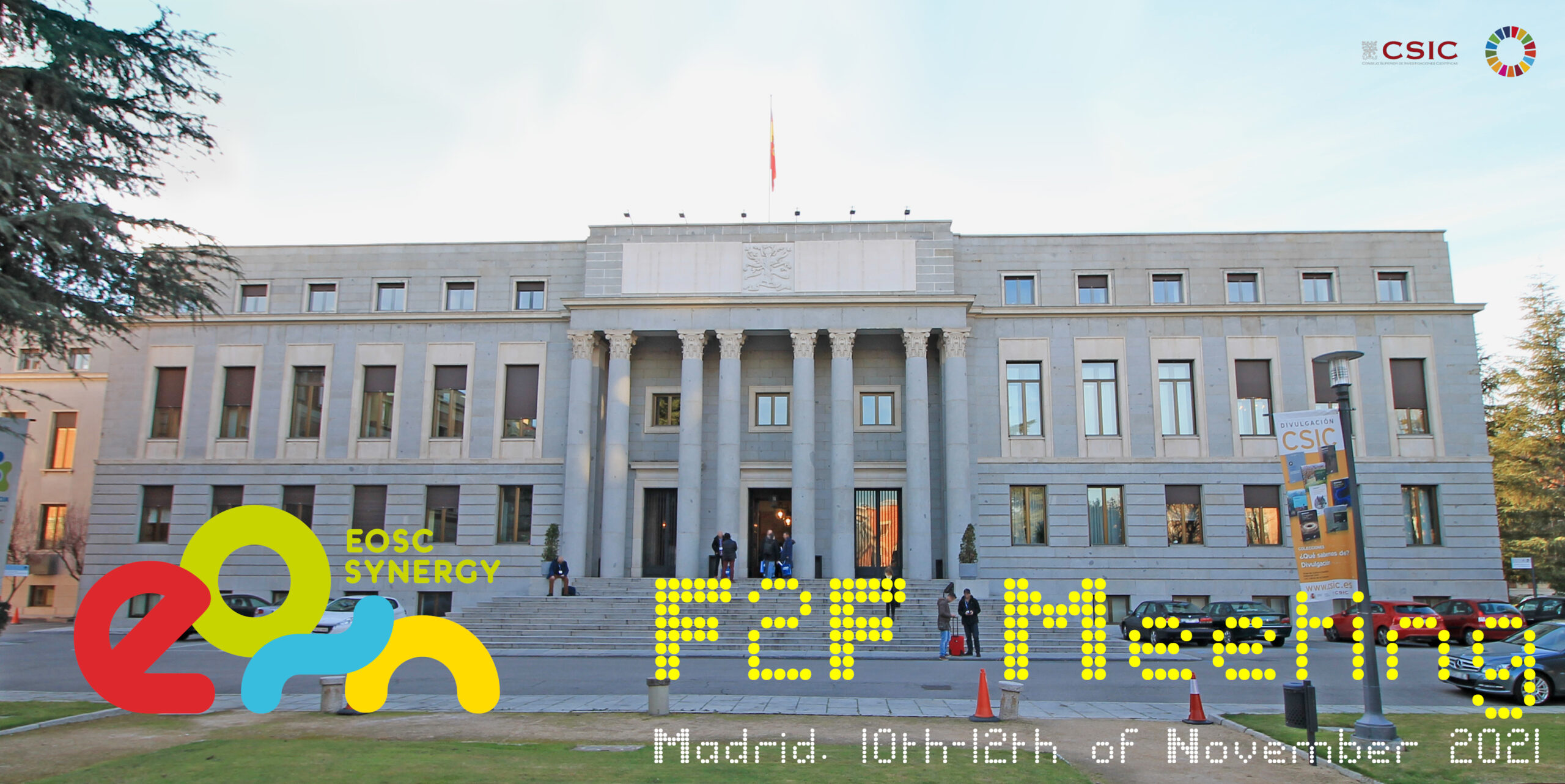 EOSC Synergy – F2F Meeting Madrid
The project plans to hold a F2F meeting on November 10, 11 and 12 in Madrid at the CSIC headquarters.
The objective of the meeting is to discuss the practical implementation and developments of the project, so an informal atmosphere for discussions is expected.
Those who are willing to participate, please contact your working group leader as soon as possible, as we have to organize room occupancy, etc.
We expect those attending to be vaccinated against COVID, or to present proof of a negative test upon arrival, in accordance with the requirements for travel in Europe these days.
Date: 10th-12th of November 2021
Agenda: https://indico.ifca.es/event/2354/overview
Registration: https://indico.ifca.es/event/2354/registrations
Location: C\ Pinar 25 (Campus del CSIC)
City: Madrid (Spain)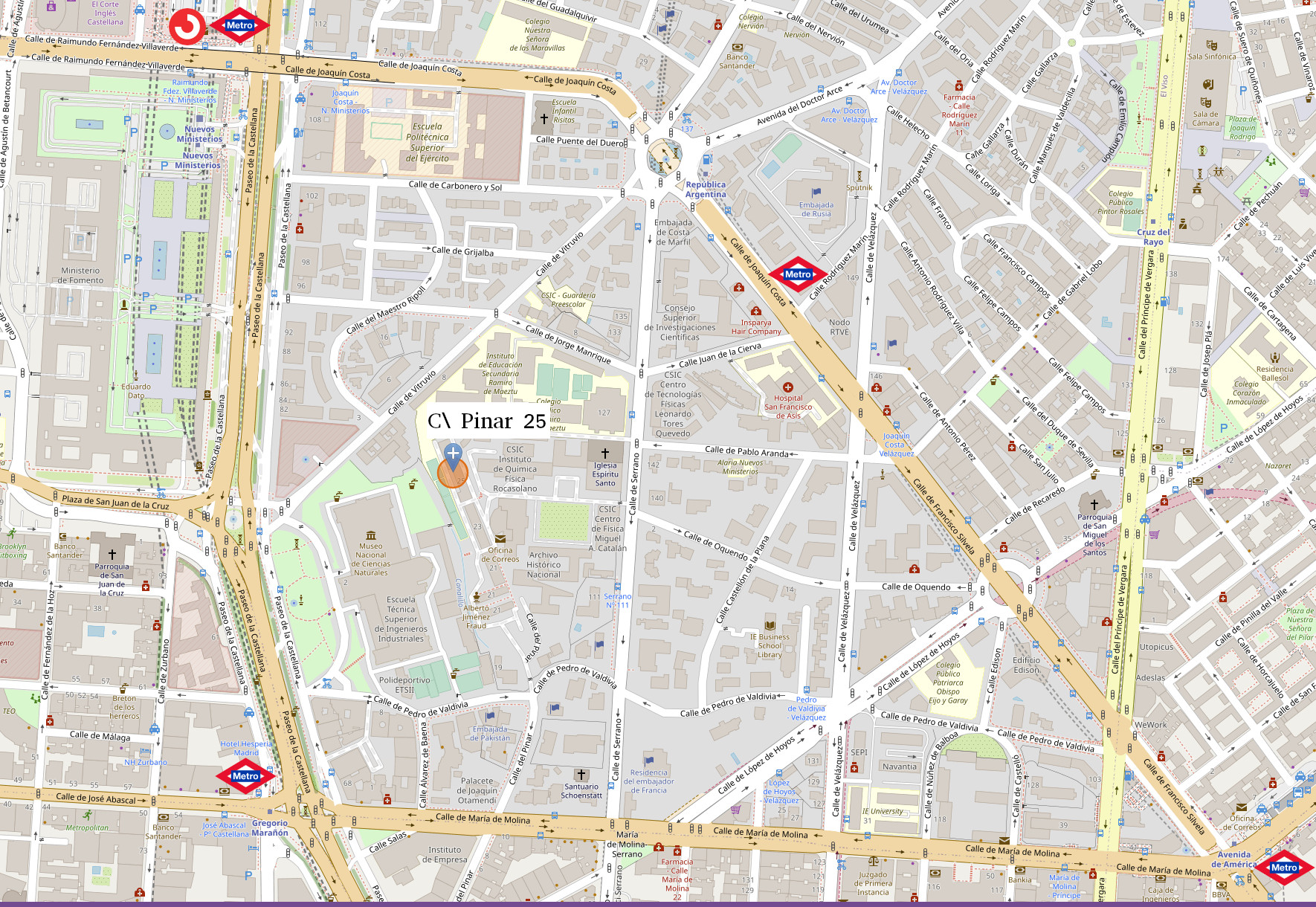 Google Maps: https://www.google.es/maps/place/C.+del+Maestro+Ripoll,+14,+28006+Madrid/@40.4424109,-3.6880484,17z/data=!4m13!1m7!3m6!1s0xd4228ef242f58cb:0x8f9f2f9482135876!2sC.+del+Pinar,+25,+28006+Madrid!3b1!8m2!3d40.441676!4d-3.688499!3m4!1s0xd4228ef7062e3fb:0x447f66573f1a4531!8m2!3d40.4431015!4d-3.6896816
How to get there: